The Greater Catonsville Chamber of Commerce is your voice for business in Southwest Baltimore County
Since 1946, the Greater Catonsville Chamber of Commerce has been a powerful connector and impactful leader in the community.
Perched on the outskirts of Baltimore, less than an hour from our nation's capital, the Catonsville business community is an eclectic mix of small independent entrepreneurs and consultants, artists and financial institutions, retail franchises, public and private schools and universities, and civil service agencies.
We are dedicated to the growth and success of this unique business community.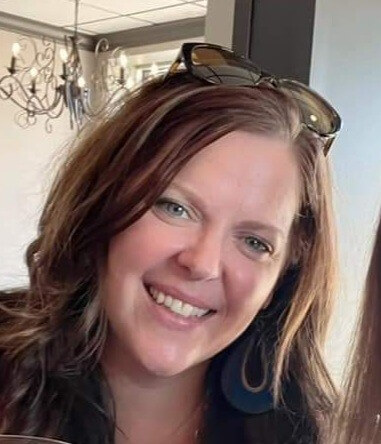 Kristen Leister
2023 President
The Greater Catonsville Chamber of Commerce is a vital part of the ongoing growth that is taking place here in the Southwest Baltimore County area. Your membership in the Chamber provides unparalleled opportunities to connect with peers along with current and prospective clients
Additionally, the programs and events we host provide extraordinary opportunities for networking while allowing you to gain new insights to address the ever-changing challenges facing all of us in business today. By working together as Chamber members, we have a much stronger voice with our elected leaders as they contemplate policy revisions and new rules that create greater certainty and an improved environment for business.
If you are a current member, I want to personally thank you! If you are considering joining our Chamber, I would encourage you to do so! We are stronger with your support!
What is a Chamber of Commerce? What does it do for the Catonsville community?
Businesses, civic organizations, individuals, and non-profits join the Greater Catonsville Chamber of Commerce in order to connect with each other through networking, meetings, and events. With participation from dedicated membership, and as an independent, private 501(c)6 organization, the Chamber advocates for and supports the continued economic vitality in the village of Catonsville.
Member Benefits
Networking

Networking happy hour events throughout the year.
3-4 Mega Networking events with other area chambers with between 200-300 attendees at each.
Check out our calendar to see what we have planned.
Advertising

Copy of our member list in Excel to promote your business, your offer, or any other information you would like members to know about
Option to add deals, coupons, and jobs to our website
Exclusive website advertising opportunities for members only
Exclusive event sponsorship opportunities at our signature events, such as Frederick Road Fridays and the Business Awards Dinner

Business Support Services

Regular communications from the Chamber to keep you connected to what is happening in the business community and the community at large by our e-newsletter, emails, and annual meetings.
Ribbon Cuttings - for grand openings, renovations, or milestone celebrations - and publicity through social media
Job postings on the Chamber website and LinkedIn account

Business Advocacy and Local Representation

Representation to Baltimore County Council District 1 and the Baltimore County Executive's Office
Access to local and state elected officials through events and communications
Advocacy at the local, county, and state levels

Member to Member Discounts

Chamber members can offer exclusive discounts to each other in order to promote fellow business owners, drive sales, and support a shop local mentality.

Referral Services

Free referrals to your business. The Chamber receives many inquiries for referrals to all types of businesses and organizations. We refer these requests only to our members.
Our History
In 1946, Catonsville formed its first business association, the Catonsville Business and Professional Association with business members primarily from Frederick Road's main street. In 1989, an effort to reach beyond the Frederick Road corridor was made and the business association became incorporated, changing its name to The Greater Catonsville Chamber of Commerce, Inc. The chamber is a not-for-profit, 501(c) (6) private member business organization with a member-elected board of directors.